Phil DeGruy, Simon Lott & Kevin Scott
May 8 @ 4:00 pm

-

6:00 pm

CDT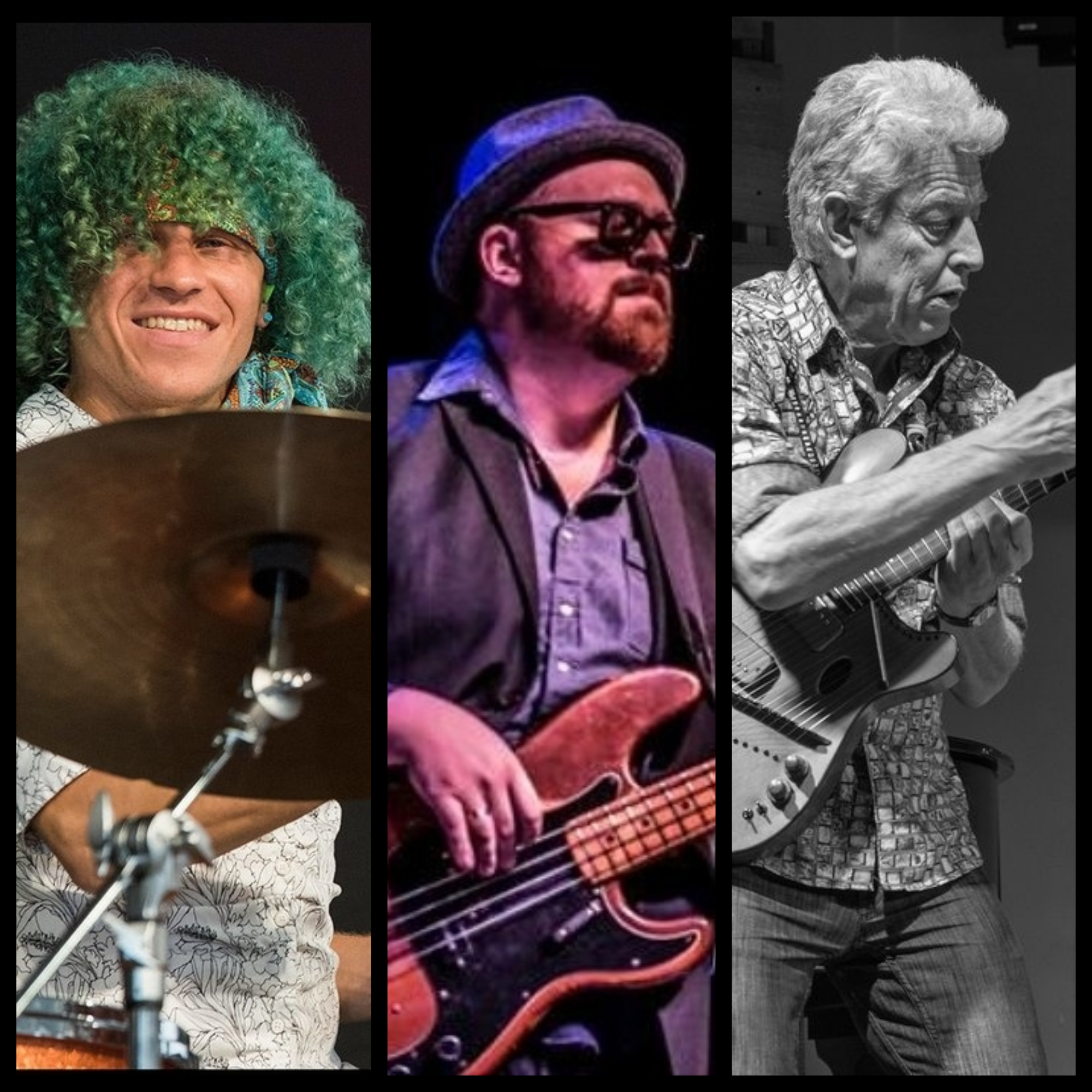 A very special "Happy Hour" scatterjazz-Saturday featuring three of the most wide-traveling and admired wizard-freaks of sound sculpture this side of the Mississippi. This unit has never tangled before and likely never will again, so catch this lightning in a special bottle while you can…
Simon Lott will be on the drums & electronics, he is completely off-the hook and has long manned the drum-chairs in traveling bands of folks such as Charlie Hunter, Robert Walter, Germaine Bazzle & Anders Osborne…
Kevin Scott on the bass-guitar is a recent transplant from Atlanta, where he was long a lynchpin of scenes of all-styles… He was the bassist in the final touring group of Col. Bruce Hampton, and currently rolls around the world with Wayne Krantz & FORQ.
Phil Degruy on 7-string guitar & guitarp (that's a guitar-harp hybrid) is one of the most unique string-slingers on earth…. Steve Vai said this: "Phil's approach to the guitar sounds like John Coltrane meets Mel Brooks at a party for Salvador Dali"… the late, great Larry Coryell once called him "the most original solo guitarist of the 90s"… and both Charlie Hunter & Steve Masakowski have said (publicly!) that he is their favorite solo-guitarist…. the thing is, Phil Degruy RARELY plays with others, and when he does, its best to set him up with fire-breathers….
There will be excitement. It's LSD — Lott, Scott, Degruy.